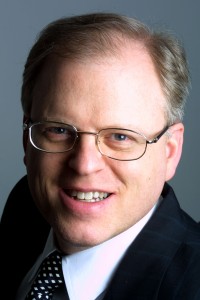 Albert originally practiced law in his home town of Edmonton, Alberta, where he graduated from the Faculty of Law of the University of Alberta in 1983.
In 1988 he became an Ontario lawyer and joined the Bay Street, Toronto firm of Gardiner, Blumberg as a business trial lawyer. He worked with that firm for over a decade, followed by over seven years in his own firm, then several years in a partnership, and now has his own firm, Albert S. Frank – Lawyer. He works mainly in Toronto and elsewhere in Ontario, and also works in Nunavut.
He is a business and trial lawyer.
He has handled lawsuits at all levels up to and including the Court of Appeal, in various courts and tribunals including for example the Alberta Court of Queen's Bench, the Ontario Superior Court of Justice, the Commercial List of the Ontario Superior Court of Justice, the Ontario Court of Appeal, the Ontario Labour Relations Board, and the Federal Court of Canada.
Albert has been interviewed on Report on Business Television about dangers in the sale of a business and on CTV News and CTV Live about the bankruptcy issues arising from the Lac-Megantic train derailment disaster.
Albert taught Civil Litigation at the Bar Admission Course of the Law Society of Upper Canada for a number of years and has presented to the law students of the University of Windsor on employment law and specifically on the case of Shelley A. Altman v. Steve's Music Store Inc..
Contact Albert S. Frank Today!
Albert has presented on legal and business topics for numerous groups including for example the:
Toronto Business Improvement Areas,

Society of Professional Accountants,

Inventors' Alliance of Canada,

Toastmasters International,

Lions International,

Rotary International,

Executive Advancement Resource Network

Certified General Accountants of Ontario,

Human Resources Professionals Association (HRPA), and

The Commons Institute, where he teaches corporate litigation to practicing lawyers .
Albert is the President of the Toronto-area branch of the Alumni and Friends of the Faculty of Law Association of the University of Alberta.
Albert was President of the Rotary Club of Toronto-Forest Hill for 2007-2008 and is a Paul Harris Fellow.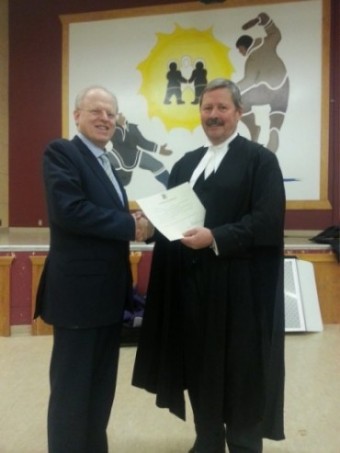 Notable Representation
Represented Shelley Altman at trial, and before and after trial, in her successful wrongful dismissal lawsuit against Steve's Music in the leading employment case of Shelley A. Altman v. Steve's Music Store Inc..
Saved a business from a purchaser who tried to take ownership of the business, and control of its assets, despite lacking the funds to pay for the business.
Obtained court authority for an auction of shares to separate a real estate developer and investor from his real estate agent in relation to their apartment building investment.
Sued deceptive real estate vendors.

Sued a condominium corporation for breaches of contract and defamation against the former property manager, leading to a settlement.

Successfully defended a church in a dispute about a real estate deal that fell through.

Obtained an Order of the Court stopping former employees of a financial company who had resigned to set up in competition, taking with them customer information and files.

Enforced payment by a guarantor of an equipment lease, on behalf of a lender.

Opposed various bankruptcy discharges for people who ran up debts with a major credit card company.

Successfully resisted a bankruptcy petition because Albert proved at trial that the bankruptcy petition was brought for an improper collateral purpose.

Obtained a bankruptcy discharge for a man who had paid $50,000 to his spouse 10 days before going bankrupt.

Successfully defended an independent contractor accused of breaching a fiduciary duty allegedly owed to one of the companies he had served.

Succeeded at trial an appeal in defending a manufacturing company and its leading shareholder in a shareholders dispute with their lawyer/shareholder.

Sued on behalf of a minority shareholder in an oppression remedy case against a majority that had diverted funds and falsified the financial statements.

Pursued and settled a Federal Court case for a trademark owner against a major retailer that was using the trademarked name on its own product.

Obtained a substantial trial award for an expatriate American in a complex dispute involving allegations of fraud, forgery, false marriage, tax evasion, and Mexican gold.

Corporate counsel to various corporations.